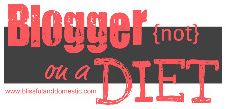 On my not diet, diet...I am looking for healthy, easy recipes. I will call it Weight Watcher Wednesday.....that is where I find most of my recipes and the diet I am using as a guideline.
My hubby is my taste tester..if he gives it a thumbs up...then it gets a place of honor in my "recipe file".
I am not a big breakfast person. I like a grab and go during the work week. This recipe fits the bill...
Will be trying it out this weekend on the hubby.....do real mean eat quiche??
Prep Time:25min Cook Time:15min Serves:48
1 PointsPlus per serving
Mini Zucchini Quiche
4 spray(s) cooking spray
2 small uncooked zucchini, finely chopped
1 large uncooked onion, finely chopped
1 cup shredded Parmesan cheese, about 3 ozs.
6 large eggs
1/2 cup all purpose flour
1/4 cup basil, fresh, finely chopped
3 Tbsp olive oil, extra virgin
2 tsp baking powder
1 tsp sugar
1 tsp kosher salt
1/2 tsp black pepper
Pre-heat oven to 375. Coat 2/24 hole nonstick mini muffin pans with cooking spray.
Combine all ingredients in a large bowl; spoon about 1 heaping teaspoonful egg mixture into each prepared hole, making sure to stir mixture after filling each one.
Bake until bottoms are golden brown and quiche are cook through, about 15 minutes. Remove pan(s) from oven and let quiche cool for a few minutes in pan(s); remove quiche to wire rack to cool more. If using one pan, repeat process.
If you give it a try, let me know what you think.