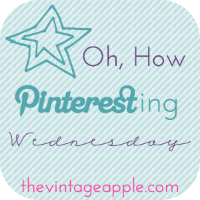 Again, I copied from one of my reading blogs. When did I ever time to do anything else. I have found soooooooooo many things I pinned, repinned, like, wanna do.....just not enough time in the day....
These are just a few of what I have discovered TODAY:

This family, well the girl part of the family,are cupcake eating fools.
We discovered HEY CUPCAKE, Austin, Texas and now everywhere I go or look, if it has a cupcake on it - I buy it. Either for me, my daughter-in-laws or grandaughters.
Are these not the cutest.....must do.
http://pinterest.com/pin/
I am not a fan of tatoos by any means. Don't have one, don't want one. Not thrilled when I see people covered in them. But these, these are cool. Her parents true handwriting (taken from birthday cards she recieved)
What a tribute to her parents!!
I love baseball and I love the whole meaning of this.
Baseball Cross: Everyone commits ERRORS,
but His SACRIFICE will get you HOME!
I love pink/black or pink and brown. Love this combo!
Repinned onto
My stuff
from
polyvore.com
And with Easter early this year...I will be heading to Hobby Lobby and do this, this weekend
....how cute is this???

I could go on forever with PINTEREST. If you haven't discovered it - go - seek - get caught up in the madness!!