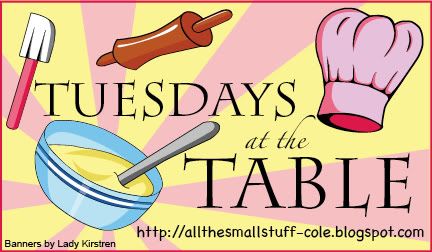 Who doesn't love strawberries, especially on a HOT summer 4th. I do, and it couldn't get any better than adding white chocolate. My mouth is watering already....
Ingredients
12 ounces white chocolate chips
Strawberries

Blue sugar or edible glitter
Instructions

Melt 12 ounces of white chocolate chips in a microwave according to the package directions (make sure the container and the berries are dry; even a little moisture will alter the texture of the candy).
One at a time, dip strawberries into the chocolate and then into blue sugar or edible glitter.
Set them to harden on waxed paper.
Makes 35 to 45 decorated berries.
Link up and tell us what is cooking in your kitchen !