This is my first link up with Royal Daughters Designs, so Amanda if it is not quiet right…..let me know.
I was looking on Pinterest – wow – shocker I know, and I came across

this.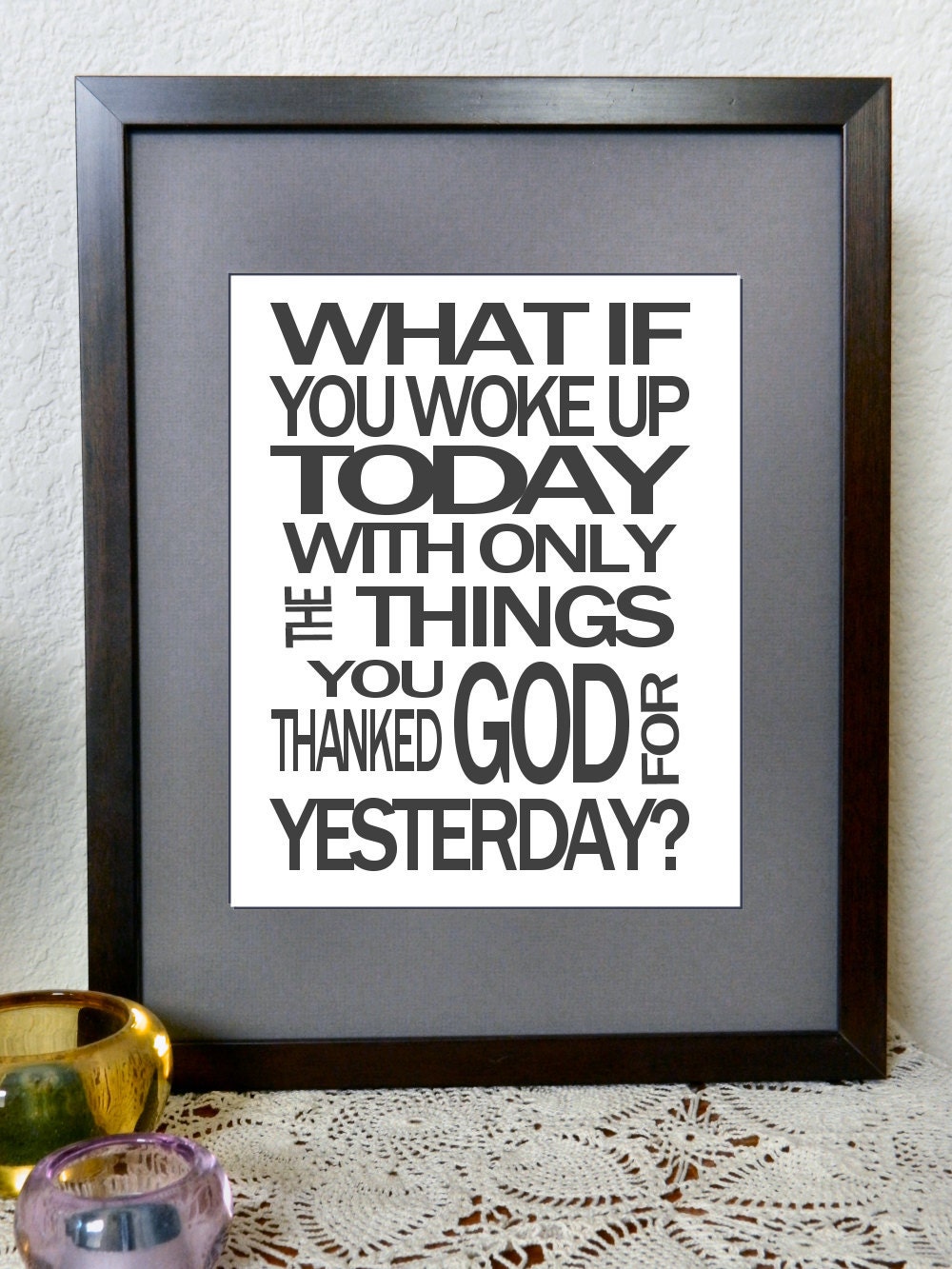 It is actually from an Etsy shop Walkingthefaith777.
This just screamed at me and I got to thinking, things, who, what? What did I thank God for yesterday? It brought tears to my eyes, I stopped right then and thanked God for many things, but these were the first 10. Now I find myself doing often.
1.
My Lord and Savior, if it weren't for him….any and everything else would be pointless.
2.
My boys, daughter-in-laws and my grand angels.

Strange that I put them before my husband, but if you are a parent, you know – once you have kids, they trump your spouse…at least for me.
3.
Hubby – he is my BFF, he works hard, is an A+ hubby, dad, and Pops. He is and has always been a provider of love and happiness. He is healthy and I am blessed beyond words to have him.
4.
The rest of my family, immediate and extended. They are always there for me – in good and in bad.
5.
My health. For my age – I am reasonably health. I don't take any meds for blood pressure or cholesterol – I am a little overweight – but working on that.
6.
My friends. Can't ever have too many of those. They come and go – they change, but you always need them.
7.
My job. For obvious reasons. Unfortunately we have to have money to survive. I am blessed to have a job – that for the most – I love. I have been doing it for 24+ years.
8.
The roof over my head. We have what I feel is a very comfortable home. When my friends and family come over, I want them to feel they can put their feet on the couch, help themselves to the fridge, kick back, take control of the remote – whoops – maybe not that. I want and feel I have a warm and welcoming home.
9.
My furbabies. I love animals and especially love my dogs. They love you unconditionally. All you have to do is speak their name and they start wagging those tails. I think they bring joy and happiness. Studies have been done that show kids that have animals, dogs especially, do better in school and social skills. For the elder, they can prolong their life.
10.
And last, but surely, surely not least, if you are reading my blog, know that I am thankful for you.
What have you thanked God for today??